ALERT: This is a personal story written by author, and short story teller, Robyn Cobb. Some videos and text may not be appropriate for children under 18. Vulgar language, and vulgar humor are part of this written story.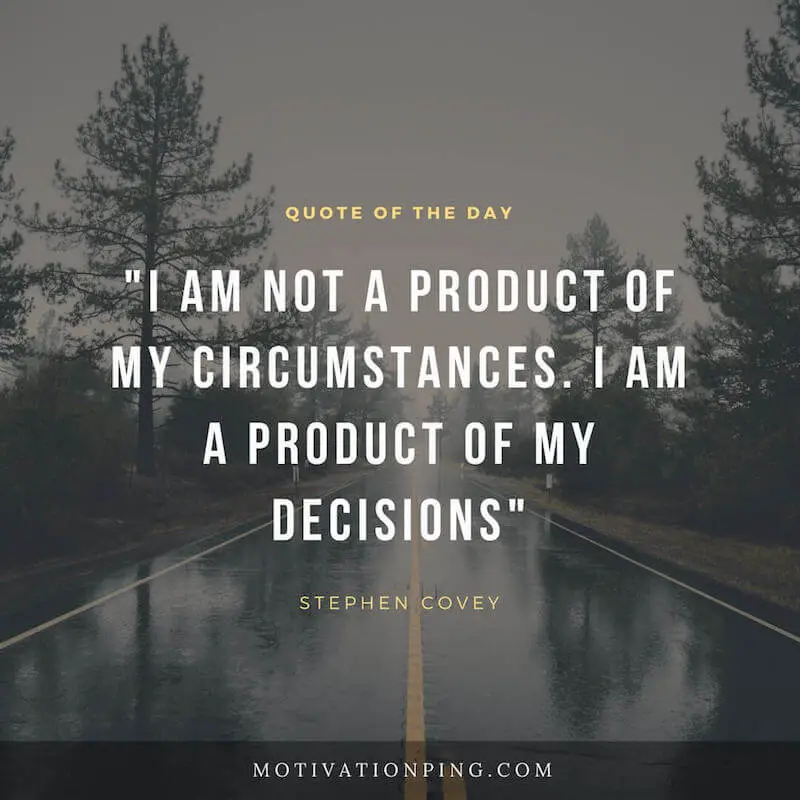 I really do love motivational shit. This year of enlightenment and realigning my values has caused some severe eye-opening moments. I love motivational shit. I mean, I love quotes, podcasts, books, speakers…you name it. Why? Because when I'm motivated, I'm driven, when I'm pushed, I get shit done, when I get shit done, I feel good. When I feel good, I am altogether a better, happier person. 
I doubt that all of this was self-taught. In fact, nearly none of it was. It all began with how my parents raised me when I was younger. For a while, after college, I questioned if their techniques were just plain stupid or if they had something wrong with them. Now being almost 30, stuck in a pandemic, and working my hardest while remaining happy, I see how they raised me was the best way to be presented.
Let's start with middle school and up what I was and what I could not do—House rules per se. I was allowed to watch whatever, as long as I was maintaining my grades. If my grades suffered, my social settings were altered. I wouldn't be allowed to go out until this particular class's homework was completed. I wasn't allowed to do homework anywhere other than the kitchen—all temporary. 
They used rewards over punishment. They also had a way of scaring me to death, so I'd never go against what they say, but they hardly raised their voice, never swore around me…or in general, and never hit me. Just asserting their dominance and hierarchy over me showed me I was never to disrespect ANY adult. It's forbidden. Adults are always right. ( I don't even know if they believe that.)
When I was 15 years old, I downed a bottle of Smirnoff Vodka in our local bowling alley's parking lot. It was the first time I had really drank, and I had just made a new set of "cool" friends. (No offense, guys, if you're reading, you're definitely cool…to me.)
I had a strict curfew of 11:00pm on the weekends. Not 11:01pm not 11:02pm but 11:00pm. I was to wave at my dad to let him know I was home then I'd hurry upstairs. 
That particular night, my friends had managed to sneak me into my own home, bypass my sleeping dad, and then tuck me into bed. At the time, they indeed were just trying to keep me out of trouble. 
FAIL. Part of the routine was I had to wave and say hi to my dad. I didn't do that on that particular night, which led to him coming to check on me in my room. To my understanding, he tried to get me to at least acknowledge him, but I couldn't. I was out cold. 
After waking my mom in a panic, they urged me to take a cold shower. Then, being aware of the reputation and costs that come with ambulances drove me to the ER. 
I don't remember much. I do know my very first thoughts were, "Fuck. My parents are going to KILL ME." I thought so much about how much trouble I was in, I blurted out, "I want to kill myself; I'm in so much trouble."
Well, nurses took that as me being suicidal, so of course, I was bound to a bed and had to stay there ALL NIGHT waiting for a psych evaluation the next day. I passed the psych evaluation with flying colors, and my dad picked me up.
That was the most awkward 12 minutes of my life. Neither of us said a word to one another. It was like it never happened. When I got home, my mom said what I had done was not only illegal, bad behavior, and wrong, but dangerous. She said she had no choice but to ground me. I have never been grounded in my life. However, it was the first night of the weekend before spring break, and my mother is a stay-at-home mom, so my grounding wasn't going into effect until I was back in school.
She didn't have a specific life lesson there. My bedroom is by her office, and she just knew she didn't want me annoying her for the next week straight. So, sure enough. I was free that whole week.
I was grounded the first weekend back at school, but my best friend was allowed to sleep over; we just couldn't go out. It may seem like I got off easy, but not being able to go out on a weekend when you're in high school is basically like social suicide. You could be missing out on the best parties ever. Regardless, I never made that mistake again.
My mom and I have bickered back and forth my entire life. It's safe to say I wasn't the most pleasant child to raise, and I certainly did not like being told what to do. I've seen her scream and cry and yell many times, but nothing was worse than the day she went silent.
She had a birthday party thrown at a friend's house on May 9th, 2007, and I had my own party to attend. Being in the early formation of alcoholism, I knew I absolutely couldn't afford booze but couldn't go sober either.
My mom had an unopened bottle of Grey Goose in her cabinet and an abundance of other varied alcohols. I knew it was wrong to steal, but I justified my action by telling myself my parents were well off and could afford a new bottle. That, or I'd pay them back.
I didn't know that taking that bottle for myself that night would cause the damage it did.
My mom, obviously, found out shortly after that I had taken it, and I confessed. I assumed, like anything, she'd bitch and yell. She didn't. When I admitted it, she froze in her tracks, and her face turned white as a ghost, "How could you steal from me? How could you steal from your family? How could you steal something from me on my birthday. We trusted you". The worst was she truly meant those words, and for days she looked like she had cried herself to sleep and couldn't look me in the eyes.
I begged her to let it go. I offered to pay her back double, triple, quadruple, etc., she didn't care. It was never about the money. She watched that she trusted me, and I had betrayed her. At the time, I thought that was ridiculous. I stole one thing, one time, from a woman who had an abundance of booze already.
It wasn't till my mid-twenties when my best friend stole my Perfume that I understood. It is not about Perfume; it's not about the money. It's about the fact that my friend didn't ask, and my friend risked my trust for one bottle of Perfume. Had my friend said, like my mom quoted, "Had you asked, I might have said no. Had you asked and told me if I said no, you'd take it anyway, I would have given some to you if not all." It was never about the vodka. It was never about the Perfume. It was about the loss of trust that comes with stealing. I can swear to this day, my mom still doesn't fully trust me, but again I wasn't easy to raise.
My dad, on the other hand, had a completely different relationship with my sister and me. My dad is very industrious and rarely stops thinking.  I see that now as I follow similar behaviors. Sadly, his approach is just….god awful. He was the CFO of a large steel corporation (worked his way up), and I'm sure he was often used to workers listening, pretending they care and obeying his requests. I, however, am his daughter. I didn't listen, pretended to watch, and rarely did a thing he told me I should do. That is, at the time.
My dad and I drove to Canada 🇨🇦 , my homeland, one time alone together. On the ride, he allowed me to play my favorite music. I played the same song by Tegan and Sara about four times in a row until he noticed. He then said he had a cool tape to listen to. It was from Harvey Silver. Honestly, I'm taking a jab at the last name. It was a motivational speaker who is very, very good.
I was 16, I could care less what this old man had to say. That is, at the time. I pretended I liked him, so my dad made me a cd and then a USB of his talks in time. I didn't throw it out… but I definitely didn't listen to it.
I learned mostly from my dad by observing things. He thought the strangest things were interesting. He could spend hours explaining dog behavior, the solar system, stars, suns burning out, and his favorite topic- how to be successful. Otherwise, he remained relatively quiet and reserved. A life skill we all, including me, need to work on.
Where I thought his method was faulty was the timing he had for me. He wanted me to be successful, and of course, that's what I want too. But not at 15,16,17,18,19 or even 20-23. I wanted to be successful when I realized how miserable it was to be unsuccessful. Instead of treating me appropriately for my age, he honestly treated me like he thought I must have thought I cared about the stuff. My mom was the deception catcher, not my dad. He always must have thought I was much smarter than I am to care about Harvey Silver's motivational "tapes" when I'm 16. Nonetheless, that USB and Harvey silver are something I listen to regularly now. He is an excellent motivational speaker, and now his words work for me.
My older sister wasn't such a challenge to raise. She figured out my parent's system and became self-aware at a VERY early age.  Because of her mindset, she cared less about her high school friends and more about her current and future plans to get away from my parents' house during summer vacations and post high school.
One summer, she was a lifeguard in Colorado (we lived in Illinois); another summer, she built houses with habitat for humanity in Louisiana right after Katrina hit. Following the graduation of a university with a BA in anthropology (in Canada), she looked for jobs in her career path, but she had backup plans. It wasn't and still isn't realistic to assume you'll get a job in your primary right after you graduate.
While she miserably lived in Illinois for three months working retail, she took her TEFL course. Basically, she got the hell out of here, Illinois.
She taught in South Korea (where she met her now-husband), Turkey, China, and now just had her first child also raised him in the Amazon! The soul of Brazil. Well-traveled, head on her shoulders, she is my opposite but my inspiration. I can only hope everyone young follows a path similar to hers. She has never been slothful and always appears to concentrate on what matters. 
My mom is a remarkable lady of many varied talents. My choice and most required of her skills was her technique to cheer me up. Comforting me when a boyfriend or crush let me down. This occurred approximately twice a week and even now proceeds.
To this day, she continuously begins by maintaining watch something humorous or light-hearted. She next tells me to go for a stroll. I didn't know why, but it would become scientifically confirmed that laugh enhances the mood. Harmful tv regularly solely guides you downward. Not stating we shouldn't watch good tv programs, simply view them under the proper mindset. If that didn't work, it transpired, "Here is $40.00 go to Best Buy". At that time, $40.00 could get me at least one DVD and perhaps a cheap price/ clearance CD. You wanted at smallest $50.00 to get a season like Supernatural. Did this boost lousy purchasing practices? Certainly and not. If I gain happiness in attaining $20.00 personally, this will typically occur in some thrift shop or the dollar tree.
Being a grown-up, I didn't, and continue to not have cash. I had to decide ways to comfort myself and nevertheless proceed to study how to manage my moods. My father evermore listened to this weird, croaking trachea sounding fellow called George Carlin. I have never noticed my father chuckle harder than entertaining George Carlin.
I got significantly down at myself one time during college. I didn't need to cry to my parents because both lived too remote anyhow. I chose to youtube George Carlin. I figured if my dad was laughing really hard and he's a hardass, it has to be somewhat entertaining.
It wasn't until then I realized I was ready to listen to some of my fathers EARLY on advice. George Carlin was fucking hilarious. Even better was his book, brain droppings. I enjoyed him so much, I retrieved my Harvey Silver (Motivational Speaker) USB and listened to it. It wasn't until I was a grown-up that I could enjoy these "grown-up" things. My dad is an extremely humble, tactful, and successfully wealthy man. If any adult wants to achieve these things, they can by observing another successful person's behavior. I decided to go back in time and listen and read everything my dad had tried to get me to in the past. It was highly beneficial to my well-being in the long run. 
My parents had no plan to raise my sister and me a certain way. That's maybe why it worked. They were smart, good-hearted people who had a family when they were ready to and a marriage that was more of a bone and partnership than a lovey-dovey bullshit fest.
My parents raised me the way they felt they should. Being a good, honest, motivated, and reliable hard worker was more important than being book smart. Manners trumped intelligence, for intelligent people should have manners. They encouraged me to be whatever I want, but I warned myself from a young age not to set unrealistic goals. Amen. There are just somethings we are good at and somethings we are not.
Through my terrible twenties, I often reflect on my parents' things and did when I was younger and try to "mimic" them. I mean, my dad worked his way from a cubicle to the top three best CFOs in Chicago in 2015, and my mom had everything she wanted and didn't have to do tedious work. My sister always did things right (or so it seemed), and that to me was a reason to be motivated.
Observation, realization, and comprehension are critical elements of growing up. I didn't listen to half the shit my parents said, but I was always observing them. Coming from a prosperous family meant that I was gifted with the opportunity to get ahead in life by watching how my dad and my mom went about situations.
I love motivational shit because my dad loves motivational shit, and my mom likes tv shows that make your heart happy. Motivational shit, no matter how cheesy, is going to light the flame in your subconscious. Focusing on the negative is just going to send yourself the wrong messages. I love motivational shit because it keeps me in check, aligns my values, and opens my eyes to these common-sense things that are all around me.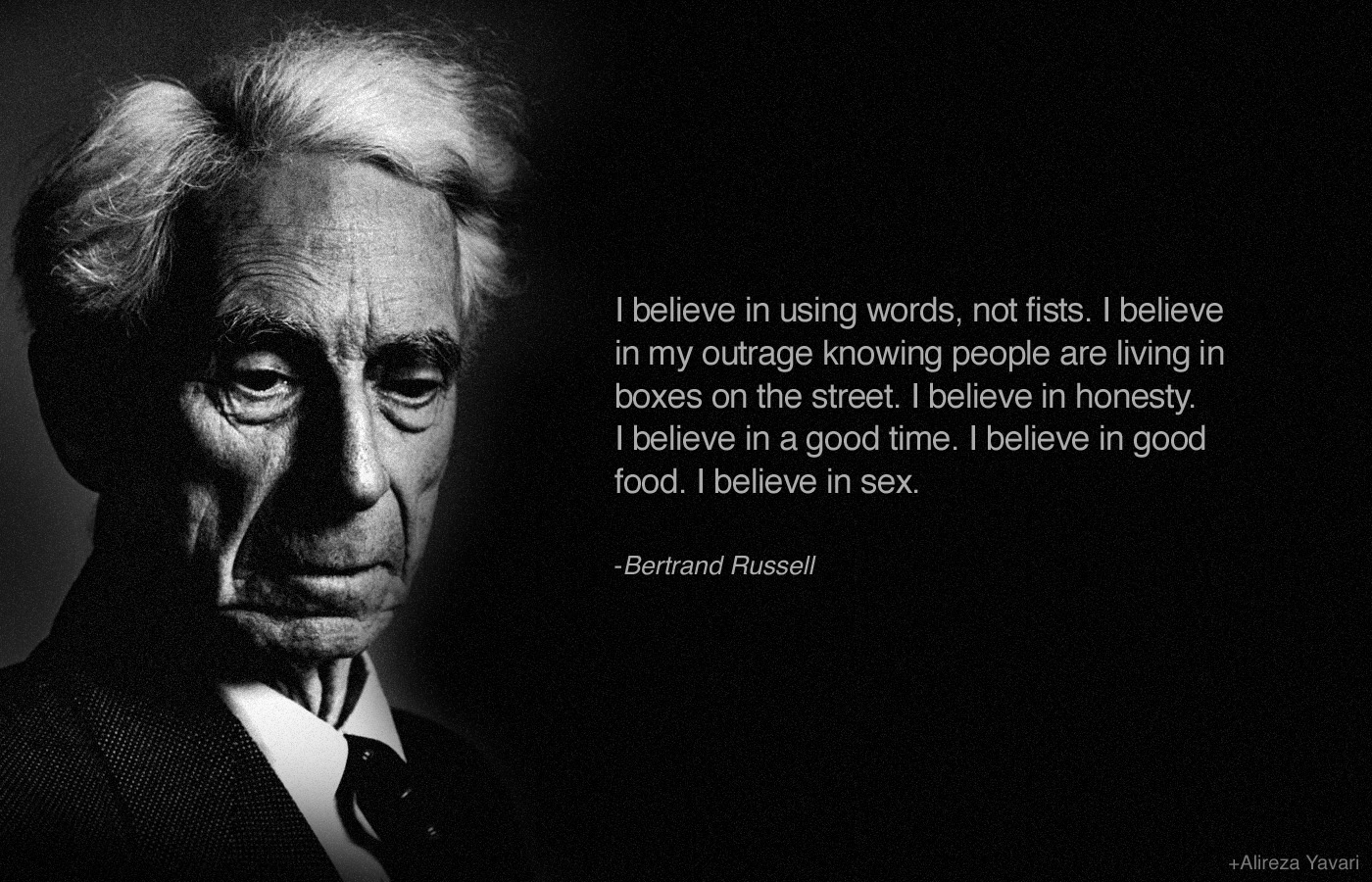 Speaking negatively of themselves or others, accuse somebody, bicker, bitch, whine, sigh, and exhaust me, is wasting my time. If you are that person, you may need to take a glance at your purpose. Why are you so negative? Ask yourself what you can do, to not be the person that no one wants to be around.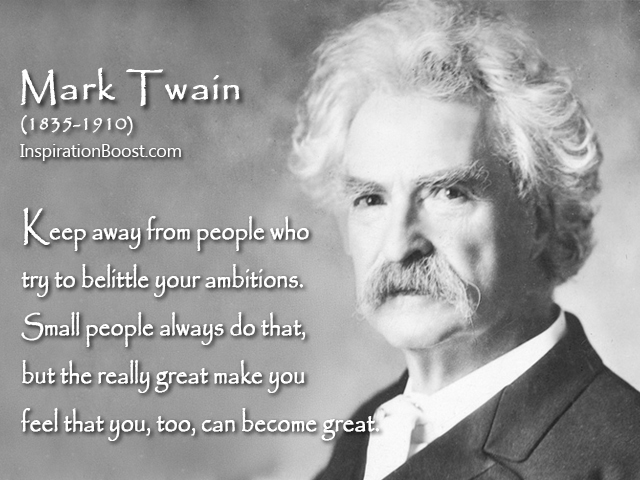 Realistically, how much fun is that to be around? I don't ever feel better after talking to someone who has nothing of importance and only negative things to say. They're dragging me down to their level and beating me with a stupid stick while wasting enormous amounts of my time.
Self-motivation is developed. We learn from example what we need to do to succeed or learn from failure what we need to do to achieve.  Sadly, some of us never learn to become self-aware at all.  
I taught myself that no motivation fairy was coming down to fix my attitude and that if I'm going to be what I want, I have to actually try. So many times, I tell someone to read a book; it's great. I get the same response, "You know, I don't really like reading…I did when I was a kid." And I reply the same answer every time, "No one likes to read. Start slow and train yourself. It's not the reading itself that I enjoy. It's what it does to my brain that I enjoy".
So there you have a swift, simple motivation to grow up and do something with your life. I can vouch, motivational shit accomplishes. Learn personage that motivates you; investigate everything you can regarding them. This includes their written works, speeches, hobbies, and even what they eat regularly. If they are living the life you want, it's safe to mimic their habits.
Browse inspirational quotes, poetry, novels, and tales.
Your character and observed state appear right from everything you satisfy your brain with.
Below are the most basic motivational recitations you will ever read. Many are from my own parents, but not all. I am inspired by people with extreme wealth and power. Thus, I read their works daily. Nevertheless, different inspirational personalities equally demand additional noble quotes to motivate yourself to be the most vigorous you can be.
The worst thing you can do is ruin someone's day – my mom
2. Don't take shortcuts, do the job right the first time – my dad
3. Don't befriend those who lie, cheat, or steal even once. – my mother
4. You're a crazy lady. – my sister
5. White lies aren't okay. Stop making excuses for your behavior. – my parents
6. If you are too sick to go to school, you are too ill to hang out with friends. – my mom
7. (In regards to dating in my twenties) He should have a full-time job, a car, and not live with his parents. – my dad
8. Stop getting upset over these stupid, worthless boys. If they don't see that you're great, why do you even care? – my mom
9. (This is my favorite) wow, you're attitude has been so negative the past couple of days; I think I need a break from talking to you – my mom
10. Stop interrupting me – my mom
11. No matter how old you are or where you are in life, farts will always be funny – my sister
12. Instead of the face, all these problems, listen to others who have already faced them. – my dad
13. Money doesn't grow on trees – my parents
14. Karma is a bitch – my sister
15. If you want to impress a guy, keep your home orderly. Especially your kitchen sink and bathroom. – my dad
16. Your eyes look a little brown. You must be full of shit – my uncle
17. I'm bored with this topic, let's change it – my mom
18. Every female needs the right hair products and right skin products – my mother
19. I don't have a good job because I'm lazy. I have a good job because I was poor and decided to work hard. – my dad
20. Routines are fundamental. Go to bed and wake up at a regular time. – my dad
21. "Hire the best." – Steve Jobs
22. "Inch by inch, life is a synch, yard by yard, life is hard" – Harvey Silver
But lastly, I'd like to contribute my own. "laziness never got me a job. Negativity never made me admirable. Lack of self-care kept me single, and allowing liars to be friends cost me everything I've ever owned. Success comes at a price we all can afford. Motivate ourselves slowly. Teach what we learn along the way. You get what you give, so make it positive. Even when shit sucks, complaining is never the answer."