For all of you listening to this article on Spotify, or whatever platform- Thank you! I am working at perfecting my magic, and it will soon flow more genuinely as I use and manage the transitions and wording. If you like the podcast LET ME KNOW!
WHY YOU NEED TO KNOW THE BASICS OF QUANTUM MECHANICS; The science of you.
Quantum physics, shortly put, is the science of everything. this identifies how everything in our universe works. it's me; it is you; it is us. this identifies what we are made of, why we are made of such, and how we became this form. It's the study of matter at its core level. examing this our creation and the particle matters surrounding it. Sadly, a Masters's Degree, Bachelors's Degree, or even some sort of Associates' degree won't get you significantly noticed in the field of Quantum Physics. it's so trivial it does not even have a fitting degree title.
Quantum Physics has a fail proof process of identifying comprehensive solutions to deep thought thinking that man can not or has not yet lived capable of calculating himself.
These Quantum theories are than studied during a lifetime for man, but Quantum Computing provides quick solutions to some scientific ideas that human has been researching for decades. So why is it so vastly unpopular? Partially just in due to its name. Nothing Quantum or Mechanical sounds easy. However, if labeled in modern-day society would like to be a degree in Calculating Universal Theories. Or it is adding numbers to words.
Nonetheless, you can strive for a Master's degree in physics. Just not quantifiable Physics. So why does it matter if we learn Quantum Physics or not? Careers presently with a degree in this field (Quantum Physics) are considered "theoretical.", or "experimental." It's almost as if saying you're a freelance science genius.
Careers presently in this field are at the very least in urgent need of people to analyze it. When you choose to study Quantum Psychics, you are operating with a quantum supercomputer. Most helpful and cautiously described a Quantum Computer is a computer ( Do not be fooled by the name computer) because they act almost nothing compared to your current smartphone or laptop computer. They digest information input by using such methods of "superposition" and "complexity."
Quantum Computers are where the most knowledgeable Artificial Intelligence and other robots are made to serve a specific purpose, not just do an action at hand. They retain information and use it sequentially to predict the future outcomes of many, many universally undiscovered answers such as medical diseases both of the mind and body, any space issues, and even calculating our existence.
Not only does learning Quantum Physics entail learning to engineer if you decide to get a degree in it, but it offers you insight that will be advantageous soon. It provides a way to explain how we are quantifying the circumstances at hand and how we can foretell outcomes by quantification. It serves no one, any good, to avoid learning Quantum Science.
In a recent study done, an innovative Quantum Physicist used quantum mechanics to compound (mix) different drugs at precise doses unable to be delivered by a human. A Quantum Physics Major often earns about $120,172 if nothing else grabbed your attention.
Some questions a Quantum Physics Teacher may be able to answer.
How do birds intuitively find their form across thousands of miles from the open sky throughout their entire voyage?
What is photosynthesis exactly? How does it relate to humans?
How does the sense of human smell work?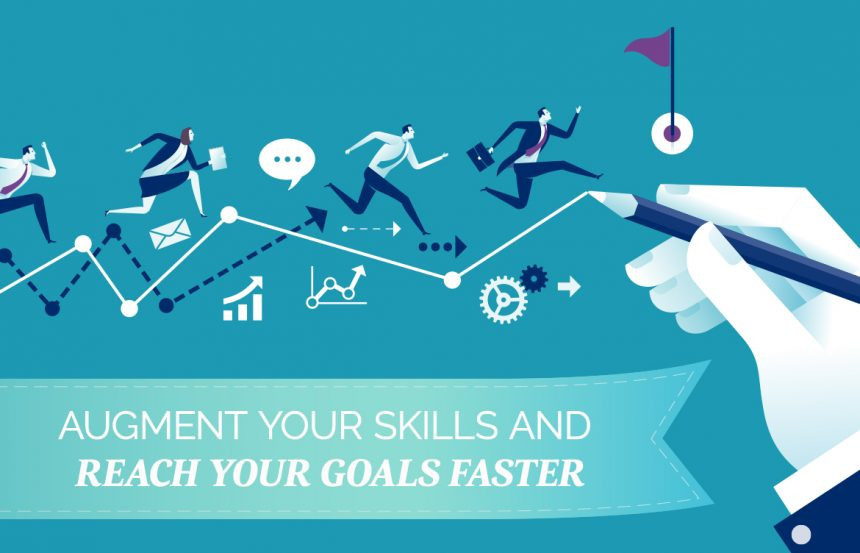 Since the answers to these questions are all "complex," it makes sense that we use Quantum Computers to calculate the probable outcome of these questions. For instance, numerous Quantum Studies showed in photosynthesis that plant cells accumulate light shards, releasing energy-gathering bits called excitons. Without going too in-depth, the excitons offer energy to the significant home quantum center. There it is than transformed into a chemical fuel and digested or metabolized by the plant. With this process, everything happens at a billionth of one second to evade losing heat with divine precision. This sort of calculation to this day is impossible or not yet proven possible done calculated by man.
Lately, mysteries of the world have come to light and if you're unsure where to look, look no further than your local library for anything Quantum. Heck, Amazon.com has Quantum Physics for babies! The need to learn this sort of language, to a degree, is going to ultimately decide who succeeds with the new technological era and who will fail. Being able to adapt to new sciences and understanding is just a way of life. We, as creatures, can adapt.
In a 2007 test done by biophysicist Greg Engel, Engel proved that "excitons" experience a quantum reaction. Engel also termed a phenomenon "superposition" or documented speculation that two particles exist in two different places at one moment. It also established two other inclinations and sections of research – a particle and a wave.
Quantum Physics, of course, follows under the establishment of Quantum Mechanics. Quantum Mechanics is where we run into a massive problem with inflated astronomical dimensions. Quantum energy fields only carry a certain amount of energy, even if they are in an insignificant superficial location. The amount of energy the Quantum Energy Fields contain gets more prominent as the globules grow and become full-grown.
In Einstein's most popular theory, the theory of relativity, he uses quantum physics to calculate actions to words and words into numbers. E=M (c2)
Kinetic Energy (life) = The Mass times all its parts times the speed of light squared. If we use this model, we are saying that stacking up energy is precisely like piling up mass. If the pack were big enough, the amount of power in the Quantum Fields grows so far and so fast that it produces a black hole that begins the world starting to collapse in on itself.
It's essential in Quantum Physics to measure the sun's relativity to the earth. It's a giant form that emits UV and gas heat. The sun is made of energy, made of power. As a threat to our wellbeing- it's essential to quantify the sun's reactions at any given time. The sun's recent activity is another reason we should all be a little more invested in Quantum Physics.
Underneath all the layers of Quantum Physics, you have a very essential and easy to explain the idea. You are studying the science of your life, in contrast with the universe and planets. You are adding numbers to words to make equations. When equating something, it may not look not very comforting, but it isn't. Scientists have forever have a hard time making what they do for a living sound interesting, so to put it in a "quantifiable" why it's 2x more important than just physics itself!
The last significant aspect of Quantum Physics is in classical "mechanics" and "psychics" we study no problem. It's the word Quantum itself that is scary but not complicated. Quantum Physics has been around since the beginning of universal law. The act of any particle collapsing, the proven theory of two things in one place at one time, and quantum destruction of gravitation all suffer a hindrance.
Today, In a world where we aren't exactly sure who to listen to anymore or what readers are credible enough to read. Teaching yourself the basics of Quantum Physics not only helps prep you for the future, but it can make you a bit ahead of the game in all areas of your life. When we understand ourselves, our lives and quantify it- we have a mastermind personality.
In conclusion, the word Quantum is nothing more than a way to say quantify. For new business owners or current business owners Quantum should be a word you know backwards and forwards. If you can correctly identify a fact based on Quantum Physics than you have changed the world!
References:
live science, the guardian, wired,